### About Series "Ultra Q: Dark Fantasy (2004)"
Ultra Q: Dark Fantasy was produced in 2004 and is the 19th installment in the Ultra Series that aired in Japan in 2004. It is the sequel to Ultra Q, the first installment of the Ultra Series. It retains the same swirl effect for the title tag, but with the text "Dark Fantasy" added underneath, the title remains in black and white.
Related Content
Ultra Q (Japanese original story)
Neo Ultra Q (Japanese sequel)
Native Title: ウルトラQ dark fantasy
Also Known As: Urutora Kyū: dāku fantajī
Director: Yagi Takeshi
Drama: Ultra Q: Dark Fantasy
Country: Japan
Episodes: 17
Aired: Apr 7, 2004 - Sep 29, 2004
Main Actors:
Hakamada Yoshihiko as Sakamoto Goichi
Sano Shiro as Tatsumi / [Narrator]
Kusakari Masao as Watarai Kakunoshin
Sakaguchi Shinya as [Detective] (Ep. 7)
Iijima Daisuke as Prosecutor Omori (Ep. 10)
Ito Seiko as [Female employee] (Ep. 9)
Kayo Aiko as Kanaya Jun (Ep.22)
Kuno Makiko as Hekate [Goddess of the magical moon] (Ep. 21)
Sakai Masato as Wakabayash
Horiuchi Masami as Kadono
Nagasawa Nao as Komachi
Ishibashi Kei as [Delivery person]
Otaki Akitoshi as Yagi
Kondo Yoshimasa as Yamazaki
Watanabe Ikkei as Hanada
Maeda Ai as Sora
Director Actors:
Yagi Takeshi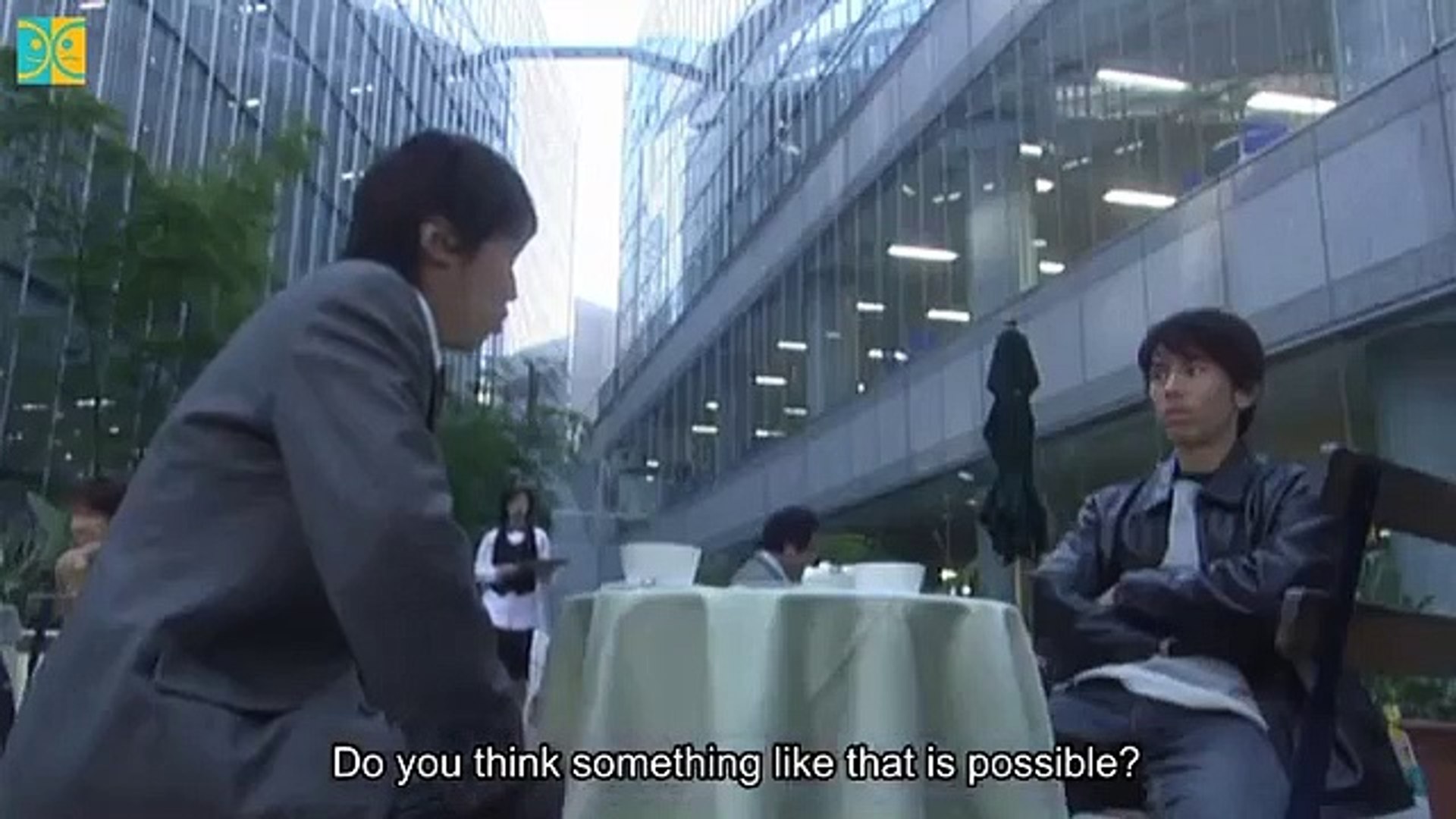 Watch free on: Xemovie.com.
#Review:
An anthology of weird and fantasical stories- this was right up my alley. My only issue with this program is not all the episodes are avail anymore and with some of the stories we never got a complete ending- things were just left up in the air. Now that may the fault of the last several episodes being deleted or that's how they were written- who knows. Some of the stories were really good/ weird while others were just like wtf/ no but it's to be expected. I would still recommend as the episodes are short and one doesn't really need to think a lot while watching. (kissasian)